Greer Auto Locksmith Service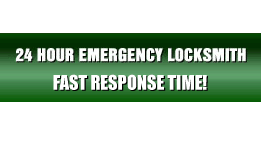 When looking for a quality locksmith, it might be hard to find one in the city of Greer. The town has very many auto locksmiths. This is because the demand for locksmith needs is very high. As such there are many locksmiths. Unfortunately many are not qualified auto locksmiths. Many have come to the city and pose as auto locksmiths just to get a quick buck. Some have just a little training and they will advertise that they can provide all kinds of auto locksmith services. Such rookies will easily end up damaging parts of your car or will do some shoddy work. Some of the impostors could also be criminals waiting for access into your car to make away with your car or some of your car parts. As such one should one should always work with known professional locksmiths that can be trusted such as the residential locksmiths at Greer Locksmith.
Call Us (864) 642-6925
At Greer Locksmith all the technicians are licensed and insured. The customer can have confidence that they are dealing with legit professionals and that if anything happens they will be adequately compensated. Before we recruit any of the locksmiths and allow them to join our team, we first make sure that we are recruiting people with the right qualities. Each of the recruits has to have qualified as an individual capable with working with all the existing security models, they should also be able to show the legal documentation that shows they are allowed to work in the state. At Greer Locksmith we go a step further and check their backgrounds to establish that they are people with a proper history and not individuals who can be a threat to our customers.
Call Us Now (864) 642-6925
Some of the services provided by Greer Locksmith include
Magnetic Locks
Keypads
Keyless Remotes
Emergency Lock Out Services
Deadbolts Installation
High Security Locks