Greer Commercial Locksmith Service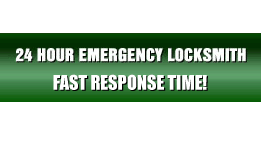 At Greer Locksmith we also provide commercial locksmith services. If you run a business and need to enhance the security of your premises you can come to us and we will provide the services you need. In most cases, people do not really know what the right solutions would work best in their work places. In such cases, what you can do is ask us to first come to your commercial enterprise and first do some assessment of the complex and also study the activities that take place within the enterprise. This will help us know exactly what kind of security system you might need for your place. Security systems are designed to control the movement of people, to record the movement of people and to also provide security by restricting access. We will provide you with our professional advice on what would be best for your business but the decision for implementation lies with the customer. In case the customer decides to go ahead and implement our suggestions, they can use our experienced locksmiths for the job and they are bound to get the best from working with us.
Call Now (864) 642-6925
You can only get the best from us due to the working culture that is with the Greer Locksmith experts. At Greer Locksmith we believe in doing our best for the good of the customer at all times and not working for the money alone which other locksmiths do. We will do more than the customer thinks we are capable to do to ensure that our services will last the customer for a long time. When working we also make sure that we only use hardware of the highest quality and we will never use hardware of inferior quality.
Call Now (864) 642-6925
Some of our services are listed below
lockout assistance
Biometric entry systems
Master Keys
Access control systems
Panic bars and exit signs
Intercom Systems