Greer Residential Locksmith Service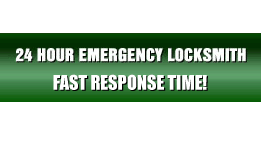 Greer residential locksmith services are in high demand in the area and there are many locksmiths who have sprung up to provide the necessary services. Before deciding which locksmiths to invite to your home, it would be wise to first do some due diligence and find out if the locksmith you want to contract is qualified and insured. Also one should know if the locksmith is capable of producing quality services. A locksmith might be fully qualified and licensed but still they do not have quality work due to one reason or another; it could be that they do not use the right tools, they could be lax in their work, or maybe they are not deft enough. If you inquire from the people of Greer, South Carolina, you will find that Greer Locksmith stands out from the rest of the locksmiths in the area by a huge margin. The residential locksmiths of Greer Locksmith have great quality that comes from training that is much better than what other locksmiths get. They also have more experience working in the field which has ultimately made them more skilled.
Call Us (864) 642-6925
If you are in need of very fast locksmith services in your home, Greer Locksmith are the people to call. We will come to you in record time and sort out any issue in record time. Our mobile teams ensure that we can come to you in the shortest time possible. Our experienced locksmith will then work on the issue at hand faster than how any other locksmith in Greer can work. We are able to work faster due to our superior tools and implements and the use of the most effective technologies.
Call Us Now (864) 642-6925
Some of the services we provide include
Magnetic Locks
Keypads
Keyless Remotes
Emergency Lock Out Services
Deadbolts Installation
High Security Locks